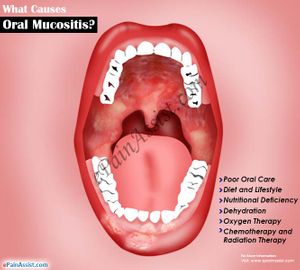 Compounding Options For Oral Mucositis
Oral Mucositis:
Oral Mucositis (OM) is the painful inflammation and ulceration of the mucous membranes lining the digestive tract anywhere from mouth to rectum. OM manifests as erythema, inflammation, ulceration and hemorrhage in the mouth and throat. The leading causes of OM are the anticancer chemotherapy and radiation, bacterial viral or fungal infections, systemic disorders (celiac disease, vitamin-B deficiency, IBS, iron deficiency, leukemia).
Common Treatments and NEWER Possibilities:
Common compounded preparations include anesthetics (lidocaine)+ Antihistamines (dihenhydramine/Chlorpheniramine) + Antacid suspension (Mylanta)+Glucocorticoid (dexamethasone, hydrocortisone)+Antifungals (Nystatin,Ketoconazole)+ Antibiotics (tetracycline). They are compounded using commercial suspension as the primary vehicle, ALCOHOL CONTAINING that can BURN, or SYRUPS containing SUGAR, which we now know to be CONTRAINDICATED for NYSTATIN USE.
However newer mucoadhesive technology used at San Jose Compounding Pharmacy using professional compounding center's (PCCA's) patented MUCOLOX improves retention, in a study it adhered to mucosa 24 times longer than a reference product 2
Some of the newer formulations also include ingredients to help heal oral epithelial cells such as beta glycan & glutamine. SUPER SATURATED CALCIUM PHOSPHATE solution may be efficacious at reducing the grade and/or duration as well as pain associated with OM. This treatment must be started the very first day of chemo or radiation as a preventative.
Cost:
Typical cost of these formulations ranges from $50 to $75. We can also bill patients insurance to check on coverage.
Examples:
Stanford Modified Mouthwash (Mucolox)
Betaglycan 0.5%/Dexpanthenol 1%/ Vitamin E Acetate 2% Oral Rinse (MucoLox)
Lidocaine 1%/Beta Glycan 0.5%/Dexpanthenol 1%/ Vitamin E2%/Glutamine2% Popsicle (Mucolox)
Supersaturated Calcium Phosphate Oral Rinse (MucoLox)
To learn more please call our friendly staff at San Jose Compounding Pharmacy: 408-296-5015.